A gentle breeze flutters through the leaves of 200-year-old granddaddy oaks draped with Spanish Moss. The sun peeks through the leaves of the oaks, tall palmettos and pines. As visitors here take in the natural beauty surrounding them, they realize they've left behind that white background noise that is so big a part of our culture.
They have entered virgin land: Undisturbed, pristine Florida countryside where cattle roam green pastures. Here, they get a glimpse what life was like 200 years ago when this was a land virtually without fences. When cattlemen made this part of central western Highland County an overnight destination.
It was here, under a thick oak hammock that the pioneers could bed down for the night, their cattle safe in a corral. They didn't have to take four-hour shifts to calm the cattle; everyone could get a good night sleep.
Today the property is called Dark Hammock Legacy Ranch, named after the oak hammock. And it still is a place of rest. Today it is a destination for those who long for the tranquility of a country refuge, far from the noise of interstate traffic.
Thousands of Acres
Situated on nearly 5,000 acres 10 miles west of Lake Placid, Dark Hammock Legacy Ranch is a working cattle ranch. The property is teeming with wildlife, from white-tailed deer, to turkeys, quail, hogs, raccoons, coyotes, foxes, rabbits, tortoises and many more.
Visitors won't hear passing cars or trucks – only an occasional airplane high above in the sky. In their minds, they can easily envision a time when Indians hunted these backwoods, living off the land.
This is natural Florida, tucked away from the hustle and bustle of modern life. It is a place to refresh and rewind, a place to recharge your batteries, get in tune with your thoughts, bond with family, business associates and fellow church members. It is a place to explore the beauty of the land.
Located on Clark Road, Dark Hammock Legacy Ranch is one of the few places people can visit to see what Florida was like before fences, shopping centers, and amusement parks. It is a place to envision how Florida's pioneers really lived.
A unique experience
Visitors can make their stay at Dark Hammock Legacy Ranch whatever they want it to be: a business retreat, a men's retreat with skeet shooting, a fundraiser held in the comfort of our lodge, a family reunion with plenty of space to spread out, or a wedding with an outdoor tent equipped with lights, sound, and outdoor cooking facilities. Visitors can take an agritour, learning firsthand about native Florida flora and fauna. They can ride a swamp buggy and view the headwaters of Fisheating Creek, which meanders for 40 miles through an unspoiled part of Florida.
At Dark Hammock Legacy Ranch, you can experience life in old Florida – before interstates, cellphone towers, and subdivisions. You can relax, unwind and recharge. You can experience life at a slower pace.
Outdoor 3
Baxter Troutman
2016-08-19T19:41:53-04:00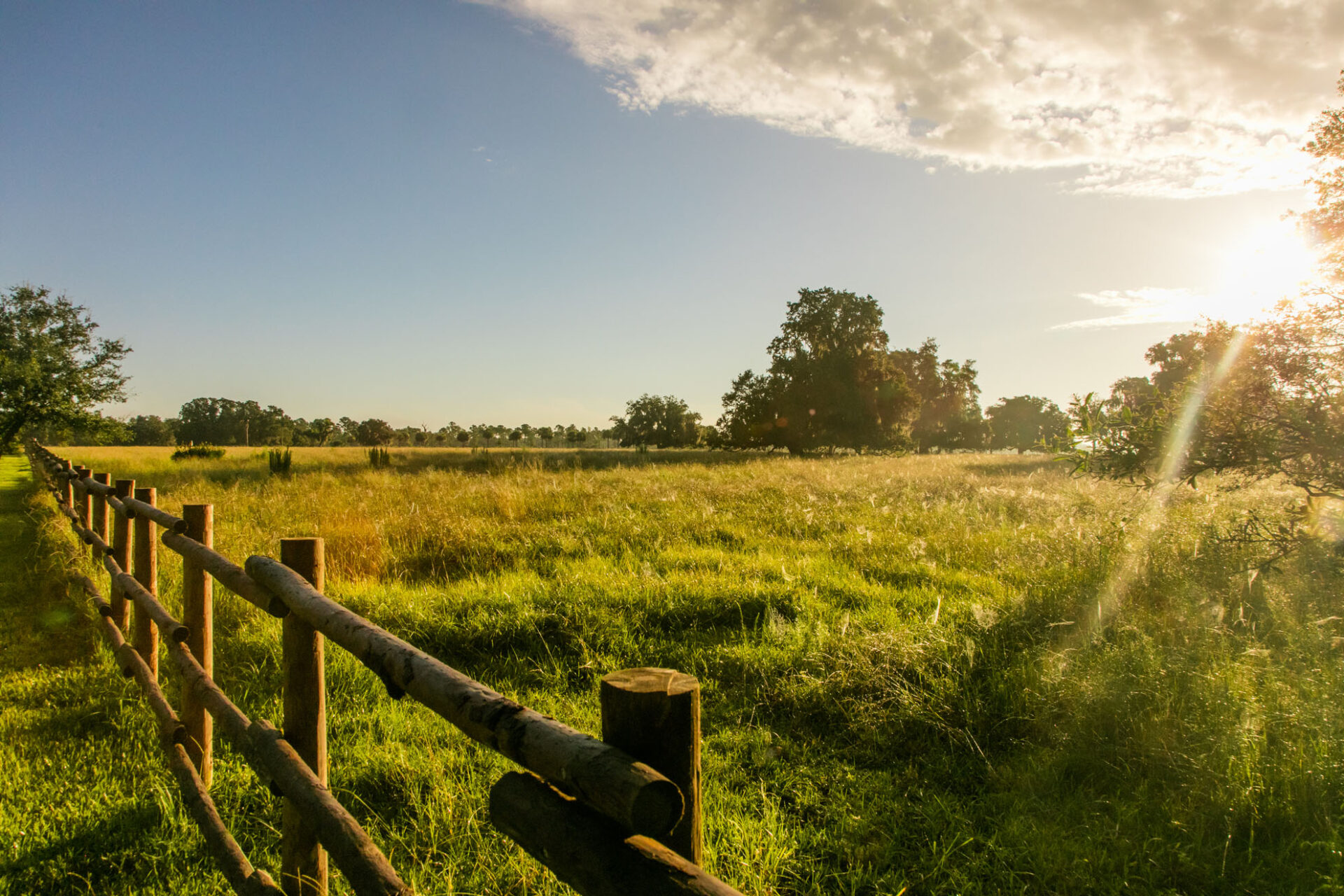 Outdoor 2
Baxter Troutman
2016-08-19T19:40:40-04:00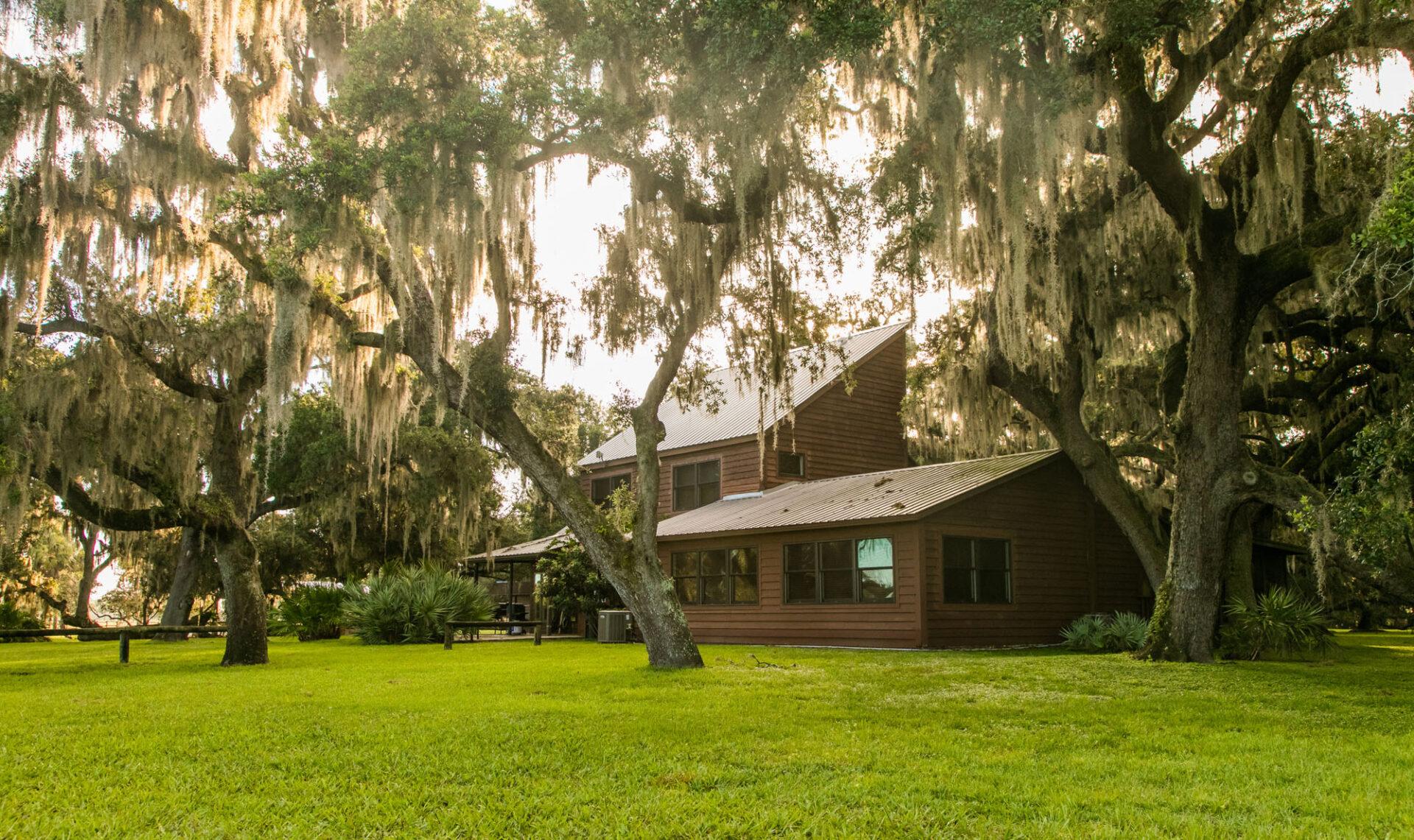 Outdoor
Baxter Troutman
2016-08-19T19:39:53-04:00