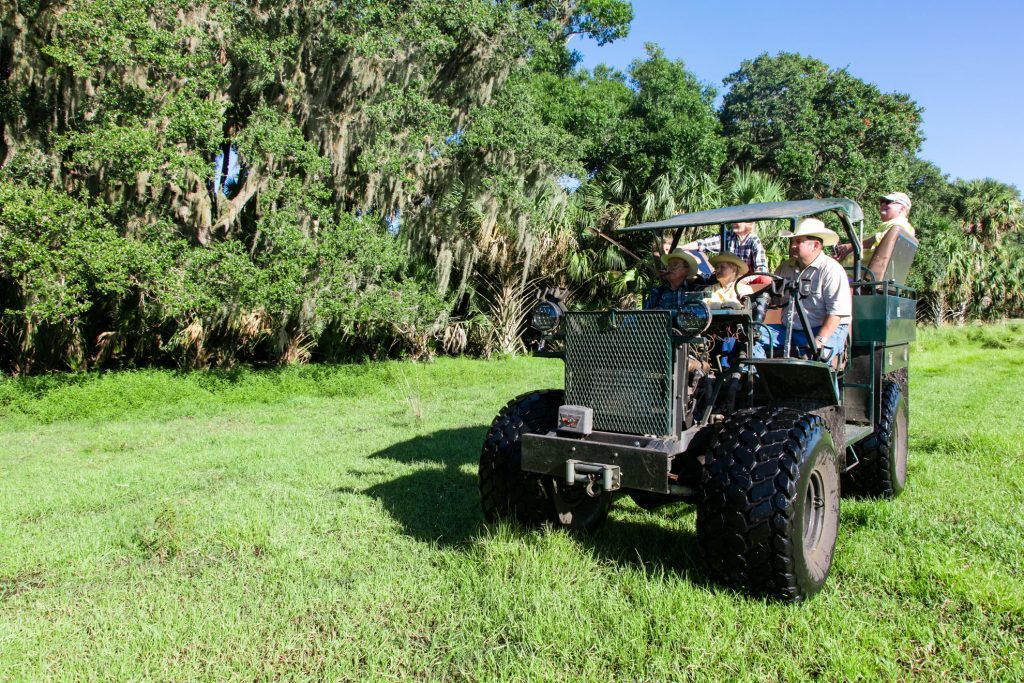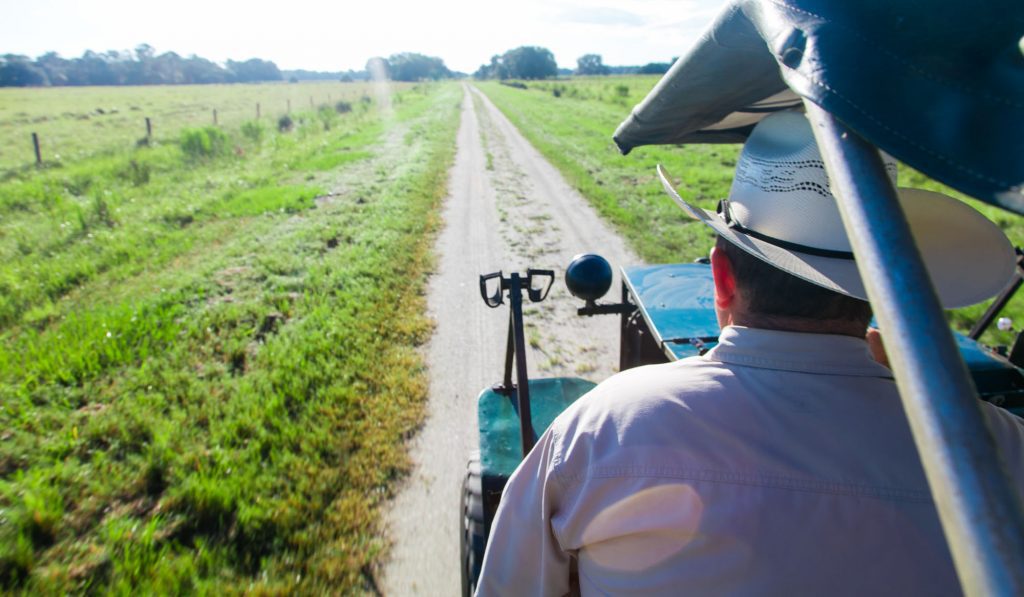 Are you ready to explore the deep backwoods of Central Florida?
Book an agritour and view the unspoiled wilderness and pasturelands of Dark Hammock Legacy Ranch, located away from the hubbub in central western Highlands County. Our tours are individualized to accommodate your small group of six to eight, with a maximum of six adults.
Here's what your day might look like. Meet us at 9 a.m. in the lodge for a light breakfast. You'll learn about the history of Florida agriculture, the cattle industry and Dark Hammock Legacy Ranch. Then you'll hop aboard our swamp buggy and begin your tour of the property. You'll see wildlife in its native habitat; maybe some alligators and whooping cranes, white-tailed deer or raccoons. You'll enjoy the beauty of untouched flatland with pine trees and palmettos, and the headwaters of 40-mile-long Fisheating Creek. Spy on the hogs as they cool off in a mud hole. Just for a little while, share the forest home of quail and turkeys. Enjoy the profound peace of the cattle grazing green pastureland.
After about an hour, it's time to stop in a wooded area for a hot picnic lunch about 11:30 a.m. Your meal will be customized according to your personal dietary preferences. Following a leisurely break, you'll board the swamp buggy for another hour or so, returning to the lodge about 3 p.m.
There is only one tour per day, so book in advance to reserve your preferred date sometime during the October-April season. You won't want to miss this chance to view the wildlife up close, in an intimate setting.